Pediatric Physical Therapy in Raleigh, NC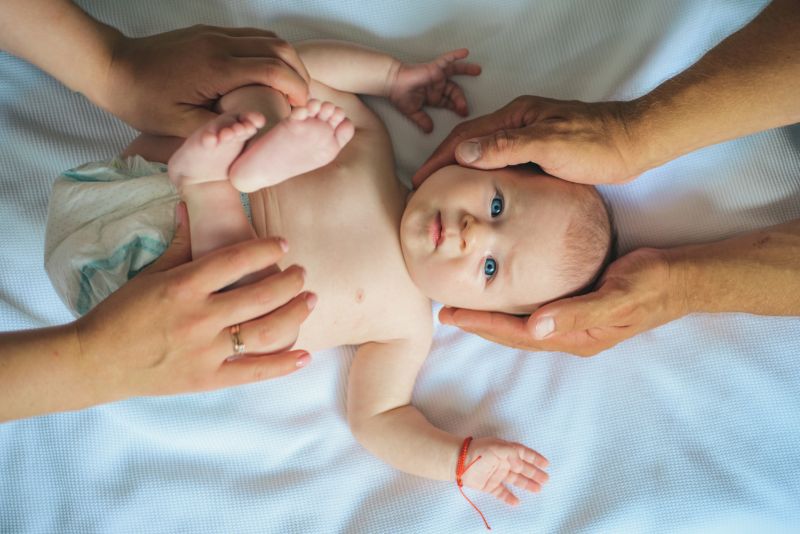 If you're looking for an inclusive physical therapy office for your child, look no further than Moriarty Physical Therapy. Every child deserves care to help them achieve the highest possible quality of life. No matter the age or condition, whether congenital or acquired, our team at Moriarty will help your child with mobility and pain using our pediatric physical therapy service.
Contact us today to learn more about the physical therapy services we offer for children of all ages – including babies and toddlers, teens and children in between.
What is Pediatric Physical Therapy?
Pediatric physical therapy is PT for a child under 18. Children can run into developmental issues that lead to mobility difficulties. While it may be easy for most people to lean over and pick up a newspaper or walk down the street, it may be challenging for children to face these challenges. That's why pediatric physical therapy exists!
Our pediatric physical therapists have helped children that suffer from various problems. We work with children with bone, muscle, genetic, nerve, spine, sports-related injuries, and other disorders.
What Is The Best Age For Pediatric PT?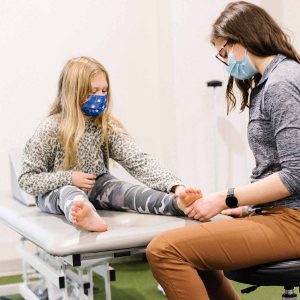 Pediatric PT applies to any child or young adult under 18. The best age to bring your child in for kids PT or young adult PT is whenever you see a problematic development or if they inform you of one. It's essential to book an appointment by contacting us because the sooner we can work with your child, the better. A study showed that people that received physical therapy early showed significant improvement in their condition.
Early PT will also help your child by giving them confidence. Sometimes, children feel left out of activities because of their disorder. Depending on what the disorder is, early PT may help them participate in playful activities. It can also give your child an awareness of their condition and how to work around it.
Infant PT is the earliest time to start. It may be necessary due to a congenital disorder or a lack of development. Toddler PT and Teens PT may also be needed for the same reasons, but in some cases, they may need PT due to injuries received from playing, also known as sport-related injuries.
Which Conditions Improve with Pediatric PT?
Our pediatric physical therapists have helped children and teens with many conditions. We've worked with children to improve their symptoms and quality of life with conditions such as: 
Orthopedic impairments

Slow motor development

Problems adjusting to routines 

Walking gait irregularities

Down syndrome

Genetic diagnoses

And more
Don't worry if your child's specific need isn't listed here. It doesn't mean we can't help, but to ensure we can contact us. We're always open and eager to work with your child and help them feel better and more comfortable through PT.
Contact us today to learn more about the physical therapy services that we offer for kids of all ages.
What Happens During Pediatric Physical Therapy?
You may be wondering what your child's first physical therapy appointment will look like. Ultimately, it will depend on the condition or disorder we're working with. The service we choose for the child will be fun as we want to engage with your child as much as possible in the appointment. Their comfort matters because they may be vulnerable knowing they are different from other children. Our appointment services include the following:
Mobility coordination

Strength and endurance

Motor skill development

Posture control

Prosthetics adaptation

Muscle toning

Sports injury recovery

And more
No matter the PT service your child needs, we can provide it. Our services have helped infants, toddlers, and teens like your own adapt, recover, and feel better about themselves.
Serving People Across North Carolina
Our centrally located physical therapy clinic, located in Raleigh, provides service to children and adults from all over North Carolina. We frequently see people who live in these cities and other nearby locations:
Raleigh
Durham
Cary
Apex
Morrisville
Wake Forest
Reach Out to Moriarty Today
Your local Moriarty Physical Therapy Office in Raleigh is eager to help your child. Remember, the earlier you bring them in, the sooner their condition will improve.
Contact us today to learn more about the physical therapy services that we offer for kids of all ages.
2310 Bale St., Suite 100
Raleigh, NC 27608
Get Directions
Phone: 919-364-4000
Fax: 919-746-9229
HOURS
Mon – Thurs 8:00 am – 7:30 pm
Fri 8:00 am – 5:30 pm
"*" indicates required fields