Physical Therapy for Children in Wake Forest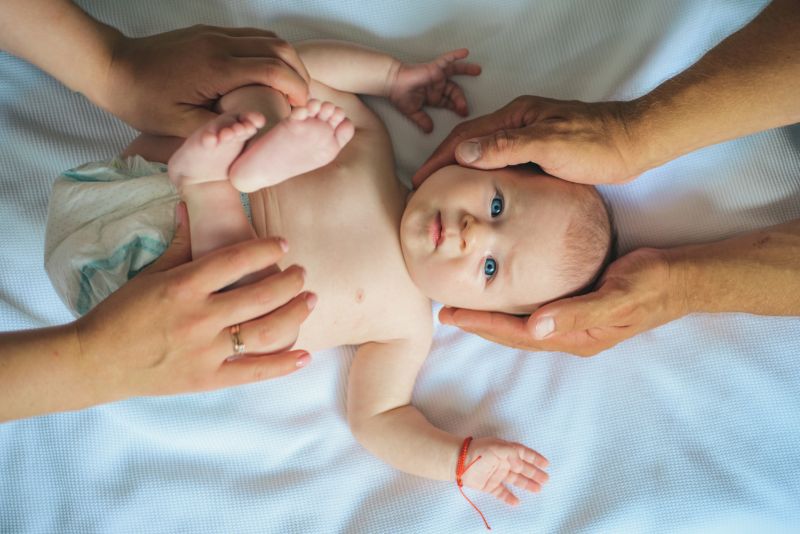 If you need an inclusive physical therapy center for your child near home, look no further than Moriarty Physical Therapy's Raleigh location. Every child deserves quality treatment to make sure they can attain an excellent quality of life. No matter what age or the condition, acquired or congenital, our team will assist with your child's mobility and pain levels through our physical therapy programs for children.
What is Pediatric Physical Therapy?
Physical therapy for children is PT for children who are less than 18. Children are susceptible to developing issues that cause problems with mobility. Although it's easy for many people to lean over to pick up an object, hold and read a book, or walk straight down a hallway, it can be difficult for children to complete these tasks when they have physical challenges. This is why physical therapy for children is so important!
Our Raleigh physical therapists have assisted children suffering from a variety of issues. We treat children suffering from bone, muscle, genetic, and nerve conditions, spine injuries, sports-related injuries, and other conditions.
What is the Best Age for Pediatric PT?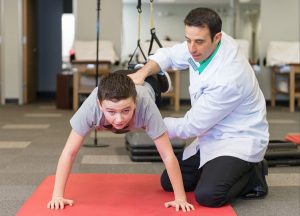 The ideal age to get your child in for PT is when you see your child struggling with growth issues or when they notify you of a problem. It's important to book an appointment by contacting us because the sooner we can work with your child, the better. A study showed that people that received physical therapy early showed significant improvement in their condition.
Early PT can also benefit your child in terms of increased physical confidence. Children often feel excluded from activities due to their condition. Early PT could help them engage in fun activities. It could also give your child a better understanding of their disorder and ways to manage it.
Infant PT may be needed due to a congenital problem or a deficiency in development. Toddler PT and PT for teens could also be required for the same reasons. However, in some situations, they may need PT because of injuries sustained during play, also called sports-related injuries.
Pediatric PT Can Improve Many Conditions
Our therapists have worked with children to improve their health and well-being for conditions like:
Orthopedic impairment(s)

Slow motor development

Problems adjusting to routines 

Walking gait irregularities

Down syndrome

Genetic diagnoses

And more
Don't be concerned if your child's needs are not listed here. This list is not comprehensive. We're always willing and open to helping your child become more comfortable and relaxed through PT!
Pediatric Physical Therapy Services
You might wonder what your child's first therapy session will look like. In the end, it's going to depend on the type of condition or disorder that we're dealing with. The treatment we select for your child will be enjoyable as we strive to make them comfortable. Our appointment services cover the following:
Mobility coordination

Strength and endurance

Motor skill development

Posture control

Prosthetics adaptation

Muscle toning

Sports injury recovery

And more
Whatever PT service your child requires, we can offer it. We've helped children, toddlers, and teenagers adapt to change, recover, and become more confident about themselves.
Reach Out to Moriarty Today
Your local Moriarty Physical Therapy Office near Wake Forest is eager to help your child. Remember, the earlier you bring them in, the sooner their condition will improve. We're excited to meet your child.
2310 Bale St., Suite 100
Raleigh, NC 27608
Get Directions
Phone: 919-364-4000
Fax: 919-746-9229
HOURS
Mon – Thurs 8:00 am – 7:30 pm
Fri 8:00 am – 5:30 pm
"*" indicates required fields