Recovery from Achilles Tendon Injury (Tendinopathy) with Physical Therapy
Achilles tendonitis, arises from weakness of the calf, hip and other lower extremity muscles from an acute injury or after repetitive irritation from sports or other physical activities. The Achilles tendon helps to balance forces in the leg and assists with movement of the leg and the ankle joint. The term
tendinopathy
refers to any problem with a tendon, either short or long term.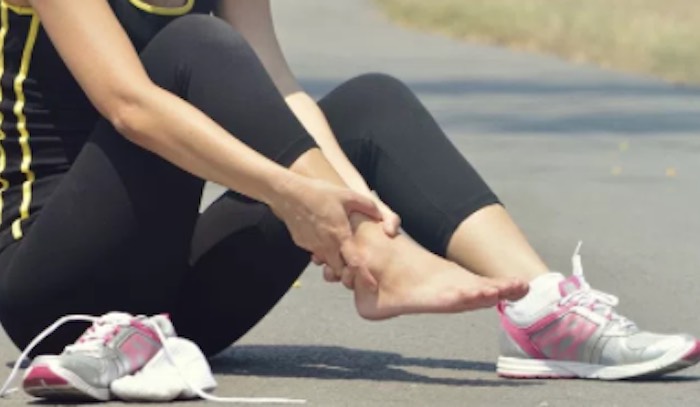 Work with your physical therapist to develop a plan to help you fully recovery from your Achilles injury. Your treatment plan may include any or all of the following strategies:
Pain-Relief

Apply ice to the area, stabilize the affected leg in a brace, or talk to your doctor about treatments such as iontophoresis (a medicated patch placed on the skin that is electrically charged to decrease pain and inflammation).
Range of Motion

Self-stretching and manual therapy techniques (massage and movement) applied to the lower body will help restore and normalize motion in the the injured foot, ankle, knee, and or hip.
Stretching Exercises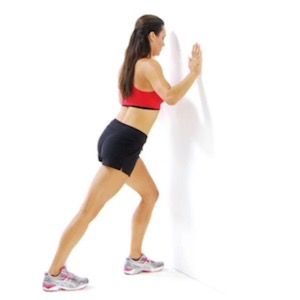 Muscular Strength

Work with your physical therapist to design an individualized, progressive, lower-extremity resistance recovery strength program. Eccentric exercises or exercises that strengthen muscles as they lengthen are very effective in reducing Achilles tendon pain.
Eccentric Exercises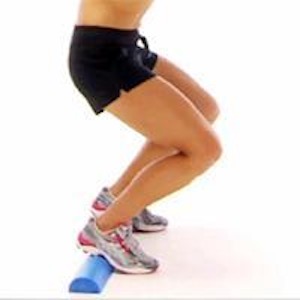 Manual Therapy

Your physical therapist will treat your injury by applying hands-on treatments to move your muscles and joints in order to improve their motion and strength.
Graston/a-stym Deep Transverse Massage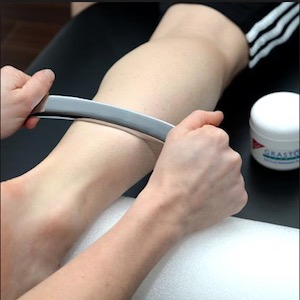 Functional Training

To minimize the tension on the Achilles tendon and your risk of repeated injury, it is important to teach your body safe, controlled movements. Often, weakness of the hip, core, gluteals, hamstrings or foot intrinsic create imbalance that cause overuse of the Achilles tendon.
Diagnosis and treatment
of these weakness patterns are essential for full recovery from Achilles tendon injury. Your physical therapist will create a series of activities that will help you learn how to use and move your body correctly to safely perform physical tasks that you did prior to injury.
Patient Education

Your therapist will assess your condition and help identify, and establish plans to address, any possible external factors causing your pain. Improper footwear or poorly executed  exercises may have contributed to your injury and may limit the extent of full recovery.
Depending upon how you are built and how you walk or run, you may want a shoe with lots of arch support or little, a large heel angle or none. Make sure the toe box is adequate to fit your whole foot without rubbing the sides. And, if you have a bunion, wear a silicon toe spacer between the second and first toe.

Physical therapy promotes recovery from Achilles tendon injuries by addressing issues such as pain or swelling of the affected area, and any lack of strength, flexibility, or body control. When the condition remains untreated, pain will persist and may result in a complete tear of the Achilles tendon, which often requires surgery to repair.
If surgery is needed, physical therapy will be necessary after surgery for several months. The tendon itself heals very slowly and you must be patient. Once sufficient healing has occurred, work with your physical therapist to regain your ankle mobility and leg strength.
Always check with your doctor when considering any treatment plan from injury.
To learn more about treatment plans for Achilles tendon injuries, 

set up a free exploratory examination with one of our doctors today.
__________________________________________________________
Moriarty Physical Therapy is the premier physical therapist provider here in the Hudson Valley with centers located near you. To find out more about physical therapy or to book your first appointment with a physical therapist, visit our website at www.moriartypt.com or contact Moriarty Physical Therapy at (845) 454-4137.