Practical Guide To Hamstring Injuries
A hamstring pull, sprain or tear is one of the most common injuries of the lower body. After tearing a hamstring muscle, you are 3 times more likely to suffer a subsequent injury. Surgery may be required for a severe injury, however physical therapy can effectively treat most injuries.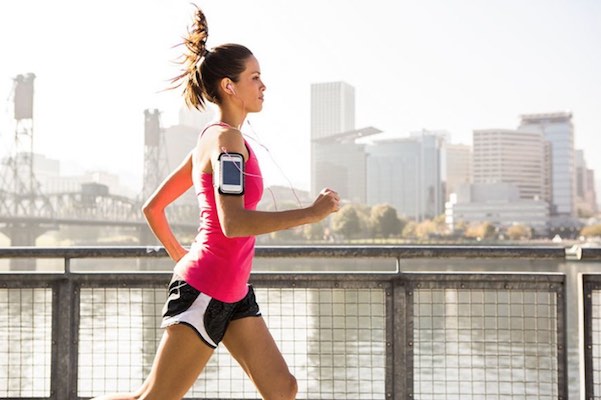 Pain down the back of your thighs or behind your knees?

Symptoms associated from a mild hamstring strain are:
soreness and swelling,
tightness and cramping of muscles,
tenderness to the touch or bruising.


Often there is a sharp pain in the buttocks or back of the thigh which makes sitting, walking and straightening the leg difficulty and uncomfortable. 
Depending on the severity of your strain, your recovery may take anywhere from a few days to a few months. Without proper treatment you risk re-injuring yourself again. Work with a physical therapist to develop a treatment plan that will prevent further injury and will speed recovery.
In order to treat any pulled muscle following the following treatments immediately after injury:

Elevate, Compress, and Ice. 
To help reduce inflammation and begin recovery it is important to keep the flow of blood from your injured muscle. By icing down and elevating your leg with a compression garment you will squeeze out excess blood, support the muscle and speed recovery.
Don't Over Medicate. 
Pain medications interfere with the body's normal inflammatory process which is an important part of healing. Don't over medicate yourself, if the pain is unbearable follow the prescribed dosage.
Don't Underestimate the Extent of the Injury. 
Bruising occurs when the muscle is torn so badly that it bleeds into your body. It may take a few days for any bruising to be noticeable. This may indicate a severe tear, make an appointment with your doctor to assess the extent of the injury.
Don't Stretch or Roll it Out. 
Any stretching of a sprained muscle immediately after injury will only pull the torn muscles farther apart, potentially making matters worse. The same goes for foam rolling. After a few days if the strain is minor, try gently rolling the muscle. If it still hurts, back off and try again in a couple days.
Get Proper Treatment: Consult a Physical Therapist. 
If you're experiencing symptoms of a muscle strain injury, don't let symptoms go on for longer than two weeks without consulting a physical therapist.
Many patients with a hamstring injuries begin to feel better within a few days of the injury, however without proper diagnosis and treatment there is an extremely high risk of re-injuring the hamstring. Don't take matters into your own hands, a hamstring injury should be treated and monitored by a trained professional.

To learn more about how physical therapy can help treat a sprained or torn hamstring, set up a free exploratory examination with one of our doctors today.
__________________________________________________________
Moriarty Physical Therapy is the premier physical therapist provider here in the Hudson Valley with centers located near you. To find out more about physical therapy or to book your first appointment with a physical therapist, visit our website at www.moriartypt.com or contact Moriarty Physical Therapy at (845) 454-4137.