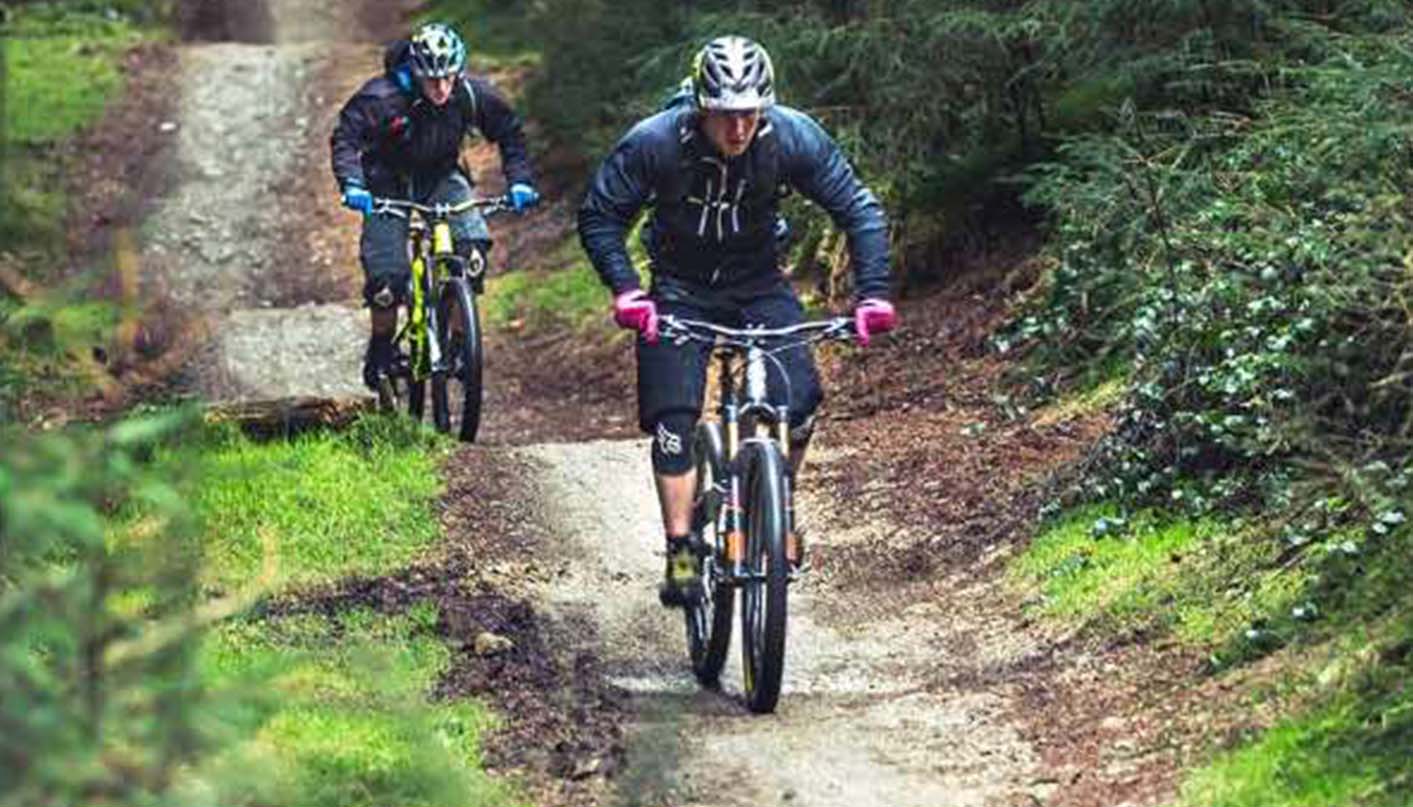 Recovery Plan for Broken Leg Joints (Tibia or Fibula)
You'll never run again. Not really. With proper treatment you'll be back out there again before you know it.
A tibia fracture results from a rolled ankle with significant weight bearing forces impacting the trauma. Tibia fractures occasionally occur in running and jumping sports involving change of direction. A stress fracture to the tibia, may occur as a result of overuse often associated with a recent increase or high volume of running.
Swelling typically occurs around the fracture site, which can be either near the knee, between the knee and ankle, or at the ankle. Bruising is a common sign of fracture, but can also be seen with a variety of other injuries.
As with any injury, talk to your doctor and physical therapist to develop an exercise program. A snapped tibia or fibula is going to take some time to fully recover.
You'll need to let your bones to start mending long enough before being training. Healing typically takes six to eight weeks and for those recovering from surgery it may be 12 weeks before you may begin rehabilitation.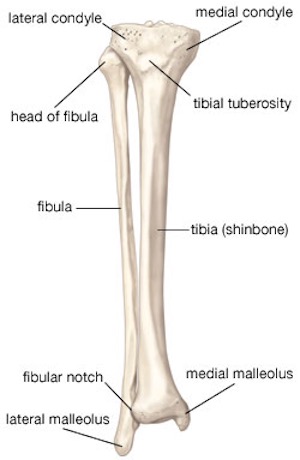 Exercise therapy starts with assisted movement during the pre-rehab downtime to minimize stiffness. Improving flexibility and mobility without causing further injury is critical.
Your physical therapist will assist you with manual exercises, moving your ankle back and forth with their hands, bending and straightening your knee, flexing your calf and stretching your achilles tendon in the process. Movements are slow and controlled.
Once flexibility and mobility begins to improve, strengthening exercises begin. Tibia fracture exercises include one legged wall squats, leg lifts and leg curls.
The following is an example of a tibia fracture rehab program. These steps are directional at best, consult your physical therapist before beginning any rehabilitation exercise program.
Stage One ( 1 to 2 weeks )
Non-weight bearing and walking with crutches.
Early quads and hip exercises.
Stage Two ( 2 to 4 weeks )
Non-weight bearing and walking with crutches.
Stage Three ( 4 to 6 weeks )
Change of full leg cast often to below knee cast.
Knee bending activity getting the quadriceps restored.
Gait re-education.
Slowly increase weight bearing as pain allows. General upper body and overall fitness.
Stage Four ( 6 to 12 weeks )
8 week check often more X-rays and a further cast or review of metalwork.
Aim for full weight bearing 10-12 weeks.
Encourage active rehab from 8 weeks +.
Work on knee and ankle mobility.
Balance and muscle tone are areas that affect longer term disability.
Exercising in the pool is helpful for rehabbing a tibia or fibula injury.  The water reduces the stress of gravity on your leg while at the same time providing resistance that will help build strength.
Your physical therapist may recommend jumping jacks in shoulder-deep water, holding onto the side of the pool and kicking your legs, using a kickboard to propel yourself across the pool and jogging in water that is chest or shoulder deep while using a weighted belt to help keep you erect.
Using an exercise bike while recuperating from a broken leg helps improve your muscle strength and flexibility, increase joint support, reduce your pain level, speed up the healing process. Check with your physical therapist first, as using an exercise bike may not be appropriate for your individual condition.
To learn more about physical therapy and treatment plans for a broken or fractured tibia or fibula, set up a free exploratory examination with one of our doctors today.
__________________________________________________________
Moriarty Physical Therapy is the premier physical therapist provider here in the Hudson Valley with centers located near you. To find out more about physical therapy or to book your first appointment with a physical therapist, visit our website at www.moriartypt.com or contact Moriarty Physical Therapy at (845) 454-4137.