Pelvic Floor Therapy for Women and Men in Wake Forest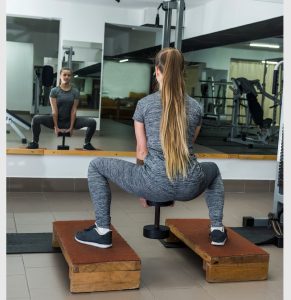 Pelvic floor muscles support your bladder; for women, this includes their uterus. Pelvic floor pain may lead to difficulties in the bathroom and incontinence issues. It might even make using the bathroom difficult. If this sounds familiar to you, know that there is treatment available for pelvic floor dysfunction.
Whether you're male or female, if you're experiencing a pelvic floor disorder, we can assist with finding relief through natural methods. Come visit Moriarty Physical Therapy – serving local patients like yourself since 1974!
Are you experiencing pelvic floor pain or a related issue? Reach out to us for help.
PELVIC FLOOR THERAPY DURING PREGNANCY
When a woman is pregnant, the pelvic floor muscles work harder than usual since they are now required to support the bladder and the baby's weight. The hormones associated with pregnancy weaken the pelvic floor muscles regardless of which birth method you select (vaginal or cesarean).
If pelvic floor therapy is not done prior to or following birth, pelvic floor muscles could be injured. This is why pelvic floor therapy is essential. The treatments we provide help you prepare for your pregnancy and will help women who are already expecting. Recovery for women following birth will be much faster.
Symptoms 
If you notice any of the following symptoms, they could be a sign you need pelvic floor therapy:
Pelvic pain

Pelvic weakness

Urinary incontinence

Bowel incontinence

Pain during sexual intercourse

Painful or difficult urination

Pain or difficulty passing stool

Lower back pain
The symptoms can vary among women. However, should any of these symptoms be present, contact Moriarty to strengthen your pelvic muscles.
What to Expect During Pelvic Floor PT
During pelvic floor therapy (PT), our therapist will address your weakness and pain. To accomplish this, we'll show you exercises to build and strengthen your core. Your core comprises your abdominal pelvic, back, and diaphragm muscles. Additionally, we'll look for tight groups of muscles and stretch them to improve coordination.
By using our personalized treatment, our PT will take care of your discomfort and issues that you've had to endure.
Pelvic Floor Physical Therapy Exercise During Pregnancy
Our PT sessions will help strengthen and stretch your pelvic floor, creating a mind-muscle connection to aid your contractions. Each exercise is performed with your baby in mind. Our physical therapists will assist you if you feel any strain or discomfort. Here are some of the exercises we use to treat pelvic floor dysfunction:
Kegels

Squats

Bird Dogs

Bridges
Need a solution for pelvic floor pain and related issues during pregnancy? Contact us today for pelvic floor therapy. 
PELVIC FLOOR THERAPY FOR WOMEN
Pregnant or not, women might require treatment for their pelvic floor. Pelvic floor issues can cause muscle weakness, pain or tightness, and hard times urinating. You're in the right spot for help – Moriarty has been helping women like to strengthen their pelvic floor muscles since 1974. Pelvic floor therapy can help alleviate pelvic floor issues.
Conditions
Are you unsure if you have pelvic floor issues? We're not able to diagnose you on the Internet, so visit for an examination, especially if any of these conditions apply to you:
Pregnancy

Obesity

Menopause

Genetic predisposition
If you're suffering from any of the conditions mentioned above, it could be time to undergo pelvic floor treatment. These conditions can make your pelvic floor weak.
Symptoms 
The symptoms associated with pelvic floor pain/dysfunction manifest in a variety of ways. Certain symptoms are more apparent than others.
Pelvic pain

Pelvic weakness

Urinary incontinence

Bowel incontinence

Feeling the urge to pee often

Hard time emptying your bladder

Pain from sex

Vaginal stenosis
These symptoms suggest that you may be suffering from pelvic floor issues. Instead of enduring the pain, contact Moriarty to receive pelvic physical therapy near Charlotte.
What to Expect During Pelvic Floor PT
You may be anxious regarding your first PT appointment. That's fine. We assure you that there's nothing to be worried about. In your initial appointment with our expert staff, we will conduct a thorough assessment and develop a strategy to strengthen and heal the pelvic floor muscles to alleviate pelvic floor pain.
Through analyzing your breathing, posture, flexibility, and abdominal muscles, we'll pinpoint the cause of your discomfort. This is also the perfect opportunity to talk with our physical therapist about any questions you might have.
Pelvic Floor Physical Therapy Exercises for Women
Pelvic floor exercises can be performed at your home. Here are some of the exercises we practice at PT that you can perform at home without weights:
Kegels

Squats

Bird Dogs

Bridges
The results should be evident from the exercises between four and six weeks. We recommend that you visit our clinic since the physical therapy therapists have much experience helping patients who suffer from pelvic floor issues.
Need a solution for pelvic floor pain and related issues? Contact us today for pelvic floor therapy. 
PELVIC FLOOR THERAPY FOR MEN
Men also have pelvic floor muscles. Although the fact may be evident, it's an area often ignored. In males, the pelvic floor supports the bladder but also affects erections.
Conditions
Different conditions can lead to pelvic floor issues. The most prevalent cause is aging. As men age, their pelvic floor muscles weaken, leading to incontinence and erectile dysfunction. In addition, obesity can cause the disorder. Another common cause is constipation strain. 
As you can see, a male could suffer from pelvic floor problems for various reasons, even more than we've listed below. A few of the medical conditions related to pelvic floor dysfunction are:
Prostatitis

Levator Ani Syndrome

Pudendal Neuralgia

Chronic Pelvic Pain Syndrome
Symptoms 
Some people are unable to see pelvic floor dysfunction until it is diagnosed. We've observed this with many people, and to assist self-discovery, we've listed the symptoms of male pelvic floor.
Pelvic pain

Pelvic weakness

Feeling the urge to pee constantly

Pain while urinating

Urinary incontinence

Bowel incontinence

Erectile dysfunction
Be aware of what to look for but don't rely on this to make a self-diagnosis. Our doctors are specialists in diagnosing pelvic floor disorder. Come into Moriarty for pelvic physical therapy. Contact us for an appointment.
What to Expect During Pelvic Floor PT
Internal pelvic floor physical therapy for men is similar to pelvic PT for women. Our doctors begin by assessing your discomfort. Based on your information, we design a treatment program to repair the pelvic floor muscles. Every patient has unique needs, so each treatment plan is customized to address your issues.
Helpful Exercises for Men
We will strengthen your pelvic floor with exercises and stretches. Our goal is to get you familiar with the pelvic muscles and the muscles that surround them. Here are a few exercises we have our male patients do:  
Single knee fallouts

Double knee fallouts

Bridges

Kneeling hip drive

Low lunge
Are you a man needing a solution for pelvic floor pain and related issues? Contact us today for pelvic floor therapy. 
CONTACT MORIARTY PHYSICAL THERAPY
Whether you are a man, a woman, or pregnant, you will benefit from pelvic floor physical therapy with Moriarty here in Wake Forest, North Carolina. You don't need a recommendation from another doctor to receive treatment, plus we accept all insurances, including Blue Cross/Blue Shield, Medicare, and Medicaid. 
Contact us today to learn more about our physical therapy services and how we can help you.
2310 Bale St., Suite 100
Raleigh, NC 27608
Get Directions
Phone: 919-364-4000
Fax: 919-746-9229
HOURS
Mon – Thurs 8:00 am – 7:30 pm
Fri 8:00 am – 5:30 pm
"*" indicates required fields