A History of Excellence
Family Owned since 1974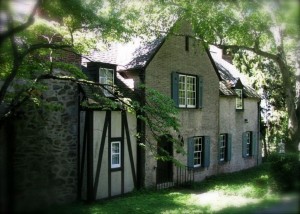 Moriarty Physical Therapy is a family owned orthopedic clinic, whose foundation was built on compassionate individuals, who have dedicated their lives to the many families who reside in the Mid-Hudson Valley. In 1974, Phyllis Moriarty graduated from New York University and began treating patients in the basement of her own home on Lookerman Avenue in Poughkeepsie, NY with aspirations of starting her own private practice.
Her reputation for skilled treatment and personalized care grew rapidly throughout the region, and a practice of one expanded to a staff of fifteen with the opening of Phyllis Moriarty & Associates. For the next two decades, Phyllis Moriarty & Associates established itself as the leader in physical therapy and sports rehabilitation throughout the Mid-Hudson Valley.
In 1996, Phyllis Moriarty & Associates welcomed the addition of Phyllis's daughter, Nancy Moriarty, to the management and clinical team. After receiving a Bachelor of Science in Business Administration from Marist College, Nancy wished to follow in her mother's footsteps and pursued a Bachelor of Science in Physical Therapy from New York University. Graduating Valedictorian from her class, Nancy continued the family tradition of excellence, incorporating advanced therapeutic techniques with both a warm and gentle heart.
2005 welcomed the addition of John P. Quinn to Phyllis Moriarty & Associates as the new Clinical Director for the facility. Graduating from Dominican College with both a Bachelor of Science in Athletic Training, and a Masters of Science in Physical Therapy, John's proficiency in sports rehabilitation and orthopedics was a welcome addition to the clinical team. With a diverse clinical background in sports injury, pediatrics, and orthopedic rehabilitation, John continues to embrace the philosophy that no one should journey through life with pain.
2005 also brought change to Phyllis Moriarty & Associates with the passing of the torch from mother to daughter, when Phyllis retired from the profession of physical therapy. Changing the clinic name to Moriarty Physical Therapy, Nancy wished to continue the family name that has been synonymous with excellence.  Nancy and John received their clinical doctorates in physical therapy in 2008 from Shenandoah University, demonstrating their continued commitment to both the profession and their patients within the community.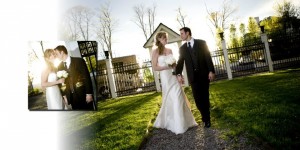 The bond between Nancy and John continued to grow both on a professional level and on a personal level.  In 2010, Nancy and John were married, and their love for both each other and the community around them has continued to grow.  Today, Moriarty Physical Therapy continues to be the longest family operated Physical Therapy Office in Dutchess County.  Nancy and John continue to pride themselves on "treating everyone like family" in their "home away from home" at Moriarty Physical Therapy.